« Carve that name into your memory
and go running when you see it on the bill. »
Swiss and Neapolitan of origin, Fabrizio von Arx began his violin studies at the age of 5 under the aegis of G. Leone.
A graduate of the San Pietro a Majella music conservatory in Naples, he won the Vittorio Veneto competition at a very young age, as well as many national competitions for young talents.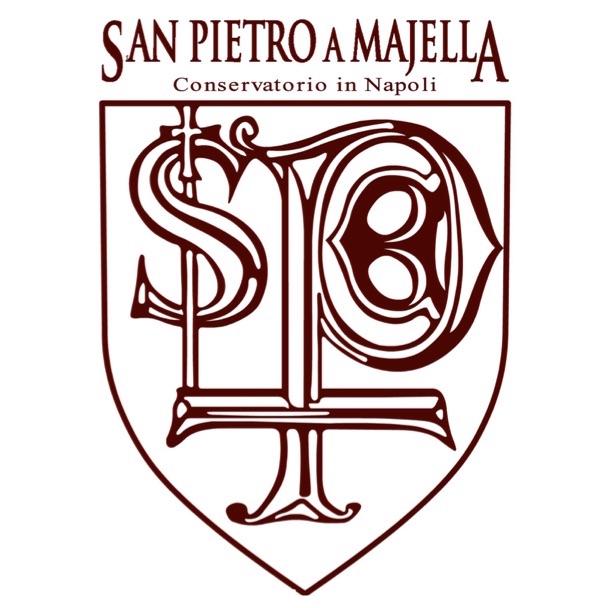 He went on to perfect his skills in Geneva, where he won 1st prize for the Diploma of Virtuosity with Corrado Romano, and then again for Performer at the School of Music at Indiana University Bloomington, United States, with Franco Gulli and Nelli Skolnikova.

He also worked in Berlin with Ruggiero Ricci and in Cremona with Salvatore Accardo.
His debut at the age of 16 with the RAI Orchestra of Naples propelled him towards an intense level of activity at both national and international level.

Since then, he has been invited to play at concert seasons, such as:

- the Serate Musicali in Milan,
- the Scarlatti Association in Naples,
- Ravenna Festival,
- the RadioRai3 Concerts at the Quirinale in Rome,
- the Cité de la Musique in Paris,
- Festival de Bellerive,
- Les Grands Interprètes in Neuchâtel,
- the Tonhalle in Zürich,
- Wigmore Hall in London,
- the WienerSaal in Salzburg,
- the Berlin Philharmonic.
Fabrizio von Arx is regularly invited to perform with major orchestras under the baton of renowned conductors such as:

- the Orchestra di Padova e del Veneto,
- the Prague Chamber Orchestra,
- the Prague Sinfonia Orchestra with Christian Benda,
- the Moscow Soloists with Yuri Bashmet,
- the Japan Royal Chamber Orchestra with Shunsaku Tsutsumi,
- the Zurich Symphonisches Orchester with Alexander Vedernikov,
- the Berliner Symphoniker with Lior Shambadal.

He also performs on tour in the United States, France, Germany, Belgium, China and Switzerland.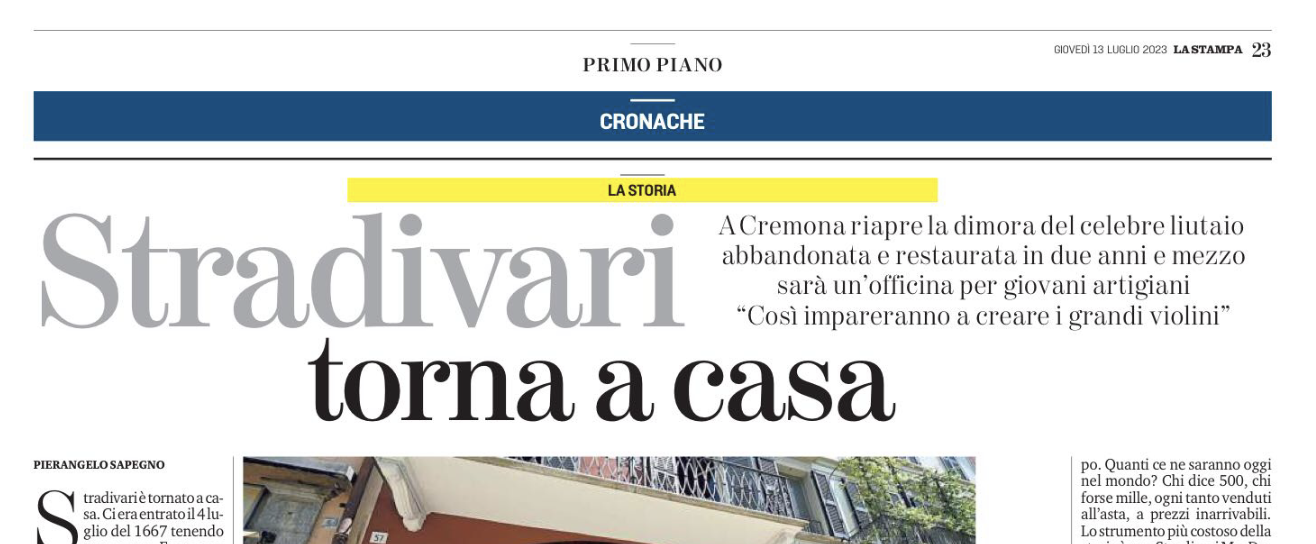 A Cremona riapre la dimora del celebre liutaio abbandonata e restaurata in due anni e mezzo sarà un officina per giovani artigiani « Così impareranno a creare i grandi viollini »
READ MORE »