Festival des Bastions returns for its fourth edition with a number of exceptional free concerts at the Kiosque des Bastions from 20 to 24 August 2023. The event aims to democratise classical music by making it accessible to as many people as possible. This year, the format is changing somewhat, with five consecutive concert evenings and a selection of internationally renowned artists, all with different backgrounds and styles ranging from classical to jazz through to gypsy music.
Festival des Bastions returns for its third edition, with a rich, varied programme of several concerts that will take place on the Kiosque des Bastions rotunda during the summer period. The goal of the event is to democratise classical music by offering audiences a unique shared experience.
Classical, but far from traditional!
A concert that disrupts the norm and aims to be accessible in every respect: Fabrizio von Arx sweeps away the immensity of the classical repertoire to articulate it around his Stradivarius, "The Angel" ex-Madrileno, and the incredible sounds he shares with audiences for their contemplation. A production that is:
A concert in 2 parts with an intermission, bringing together the greatest and most promising artists of the new classical scene on one stage with their different instruments and styles. Drawing from classical to jazz repertoire, audiences will be taken on a journey of sound and meaning from Bach to Queen.
A truly vibrant, lively, endearing show with extraordinary artistic collaborations: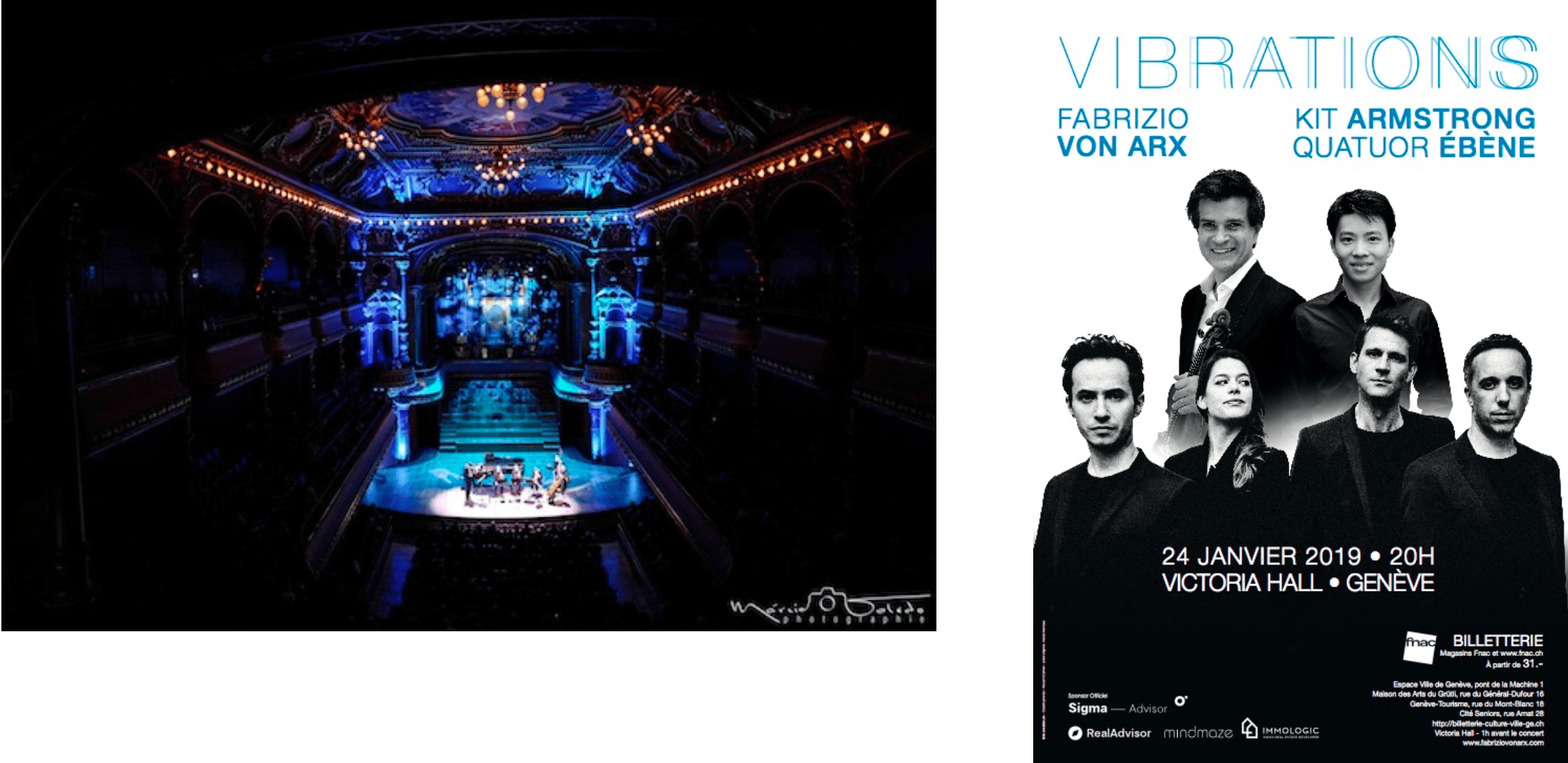 A concert to celebrate the tercentenary of the violin, which has:
…for a unique show leading to a private auction of the works created on stage.
A concert with extraordinary artistic collaborations: Fabrizio von Arx has surrounded himself with the best of the international classical scene, not to mention Swiss (even if by adoption), with:
Created in the spring of 2020 by Fabrizio von Arx as a counterpoint to the health crisis and cultural gloom induced by COVID, the first edition of Festival des Bastions was intended as a breath of fresh air for the local and international arts scene, as well as for audiences.
By taking over the rotunda of the Café-Restaurant des Bastions, one of the first music kiosks in the city of Geneva, this new festival aims to make it the most coveted stage of the summer: one that de-compartmentalises classical music and makes it accessible to as many people as possible, through simplicity, togetherness and virtuosity.
In summary, each annual edition of the Festival offers: